Thermolite has designed a high performance blast window for new construction which never requires structural reinforcing. The patented compression release technology® and triple glazing absorbs the blast impulse, placing a minimal amount of force into the building so only masonry anchors are required. It is also the most energy efficient product of its kind on the world market.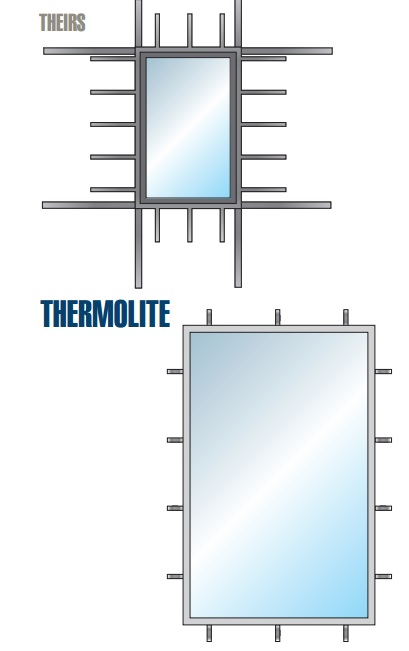 Features:
No structural reinforcement required
Compression release technology® shifts blast away from structure
Only masonry anchors are required
Exceeds UFC 1-040-01/02 Standards
Extensively used in federal agencies & DoD
Blast pressures = 20 psi and up
Fast installation
Less expense for same value protection
Made in the USA – Veteran Owned
GSA Federal Supplier Schedule Contract # GS-07F-0116H
Thermolite's blast window system is dynamic and actually moves with the blast impulse, so it does not require the heavy steel reinforcement of other blast windows. As a result, our system costs less, is quickly installed and can save your firm and your customer millions of dollars and weeks of time.