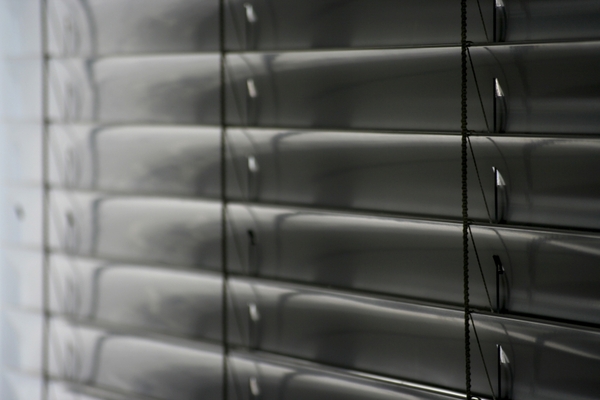 What you may believe is for form and function could actually reduce the cost to heat and cool your building. Window blinds have been around for many years, but technological improvements make today's blinds even more efficient and affordable than ever. With options like between the panes blinds, maintaining the blinds is easier than ever.
Window blinds serve as a shield against damaging UV rays and help reduce heat and cold loss from windows. What many people don't realize is the different ways to maximize energy efficiency by how they use the blinds.
Here are a few tips to get the most energy savings out of window blinds:
1. In the winter, keep blinds in all south facing windows open during the day. The southern windows will let in the maximum sunlight and keep your building warmer.
2. Close all of the blinds at night to minimize heat loss. For even more insulation, turn the blinds up at night.
3. During the hot months of summer, keep the blinds closed during the day to prevent the windows from heating up the building. Sunlight can raise the temperature of rooms by up to 10 degrees.
4. Consider between the panes mini blinds. These blinds not only stay cleaner, but when used between two panes of glass, they offer additional energy efficiency. The Thermolite Window System comes with optional between the panes window blinds for extra energy savings.
If you are interested in seeing just how much energy is being lost with your current windows, you should consider a thermal imaging study. Thermolite offers this service and a thermal imaging is one of the best ways to know for certain the true costs associated with heating and cooling your building. Contact us now for more information on our thermal imaging services.