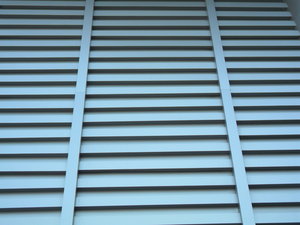 When many people think of aluminum as a building material, they often think of siding or roofing. But extruded aluminum has many more uses for building and construction–such as railings, stadium seating, and more common building components like windows and doors.
One major advantage of working with aluminum is its ability to be worked with easily; by heating and extrusion through a pre-cut die design, the aluminum can be formed into most any shape and finished to most specifications–even historical preservation projects that require accurate historical details.
Aluminum is also considered a green, sustainable building product. It can be recycled indefinitely and maintains its original properties but only requiring 5 percent of the energy initially used to create it. And, due to its lightweight , it can be shipped using less energy consumption.
Aluminum window frames, like those used in the Thermolite Window System help make its energy windows more efficient, lightweight and easy to install. Unlike traditional replacement energy windows, the Thermolite Window System is installed as a supplement to the building's existing windows and seals the building's envelope, providing an immediate energy cost return-on-investment.
Thermolite's frames are manufactured 25 miles from its headquarters in South Bend, Indiana and it is LEED certified–making its energy windows a green building product. Contact us today for more information about the energy windows from the Thermolite Window System.