As concerns over energy consumption and climate change grow, policy makers continue to be called upon to make their buildings more green, such as through more environmentally friendly energy technologies and measures to reduce greenhouse gas emissions. In January of 2014, mayors from 10 U.S. cities, Atlanta, Boston, Chicago, Denver, Houston, Kansas City, Mo., Los Angeles, Orlando, Philadelphia, and Salt Lake City, took part in a benchmark pledge to reduce greenhouse-gas emissions from their buildings.
For policy makers for municipalities who strive to change their area's energy profile, they can weigh the cost effectiveness of their options with project research performed by McKinsey & Company, one of the most highly renowned consulting firms worldwide. McKinsey's 2007 research indicated that commercial building insulation should be addressed before all else in the quest to reduce greenhouse gas emissions.
Stay up-to-date on Thermolite's latest blog posts: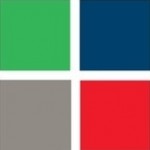 The Thermolite engineering staff is an innovative structural, energy modelling, and implementation team that works to create unique window systems alternatives to traditional replacement windows. Our systems protect against blasts, hurricanes, and sound, while being energy efficient and quick and easy to install. We serve a wide range of industry buildings including government, military, historical, schools and universities, financial, health care, hospitality, and offices. Contact us today to learn how we could update your building's window systems.
References: