Condensation is moisture that forms on surfaces, particularly windows, when the surface is cooler than the dew point, or the temperature in which water vapor in the air converts into liquid. The amount of condensation that collects on windows can vary significantly depending on the type of window. For instance, single pane windows are more likely to be prone to condensation than double pane windows – this is because single pane windows have less insulating properties, and condensation is more likely to accumulate on cold surfaces.
Stay up-to-date on Thermolite's latest blog posts: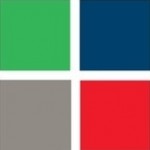 The Thermolite engineering staff is an innovative structural, energy modelling, and implementation team that works to create unique window systems alternatives to traditional replacement windows. Our systems protect against blasts, hurricanes, and sound, while being energy efficient and quick and easy to install. We serve a wide range of industry buildings including government, military, historical, schools and universities, financial, health care, hospitality, and offices. Contact us today to learn how we could update your building's window systems.