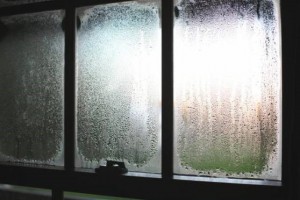 The look and condition of a window offer clues as to whether it's time to replace. Even the areas near and around your window can be telling you that it is time to do something. Look for signs as indicators that it may be time to look into a new window system. Things like air leaks in, out or around the window and/or condensation or fogging are a little more obvious clues that your window isn't protecting.
Other problem areas that can be addressed with a new window system that you may not think of right off are things like keeping the outside noises like trains, traffic noises, construction etc… outside where they belong with sound control. You can also better protect your interior finishes and reduce ultraviolet rays that can fade carpets, walls and furniture. And more importantly a new window system can help you save significantly on energy costs for both heating and cooling throughout the year.
Thermolite offers an alternative to having to replace your existing windows with an interior window retrofit window system called RetroWAL. However this system still address all of the issues mentioned above without all of the added hassle and cost associated with removing and replacing an existing window in its entirety. RetroWAL easily installs on the inside the existing window frame in a matter of minutes and offers superior performance and appearance at a fraction of the cost of replacement windows.
---