The Empire State Building has over 6,500 windows – and with windows being one of the main causes of poor building energy performance, the historic landmark NYC building had a lot of room for improvement. In 2009, the Empire State Building began work on a retrofit project that would modernize the building to be more energy efficient and save nearly 40% on energy costs.
The Empire State Building green renovations are hoped to serve as a model for large scale, historic buildings and alleviate the myth that improving window energy efficiency can't be cost effective. Although the results of the Empire State Building window retrofits have been impressive, there are small but key upgrades that could be made to save even more money on energy costs.
Stay up-to-date on Thermolite's latest blog posts: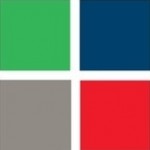 The Thermolite engineering staff is an innovative structural, energy modelling, and implementation team that works to create unique window systems alternatives to traditional replacement windows. Our systems protect against blasts, hurricanes, and sound, while being energy efficient and quick and easy to install. We serve a wide range of industry buildings including government, military, historical, schools and universities, financial, health care, hospitality, and offices. Contact us today to learn how we could update your building's window systems.
References:
http://www.nrdc.org/greenbusiness/empire-state-building-windows.asp
http://www.wbdg.org/references/cs_esb.php
http://blog.rmi.org/blog_empire_state_retrofit_surpasses_energy_savings_expectations