"Energy efficiency offers a vast, low-cost energy resource for the US economy – but only if the nation can craft a comprehensive and innovative approach to unlock it…If executed at scale, a holistic approach would yield gross energy savings worth more than $1.2 trillion, well above the $520 billion needed for upfront investment in efficiency measures (not including program costs). Such a program is estimated to reduce end-use energy consumption in 2020 by 9.1 quadrillion BTUs, roughly 23% of projected demand, potentially abating up to 1.1 gigatons of greenhouse gases annually."
This is the central conclusion of McKinsey's 2010 report, "Energy Efficiency: A Compelling Global Resource." Their research into the impact of energy efficiency measures has produced impressive projections at just how incredibly effective simple technologies can be in both an environmental and economic standpoint.
Stay up-to-date on Thermolite's latest blog posts: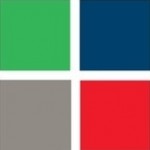 The Thermolite engineering staff is an innovative structural, energy modelling, and implementation team that works to create unique window systems alternatives to traditional replacement windows. Our systems protect against blasts, hurricanes, and sound, while being energy efficient and quick and easy to install. We serve a wide range of industry buildings including government, military, historical, schools and universities, financial, health care, hospitality, and offices. Contact us today to learn how we could update your building's window systems.