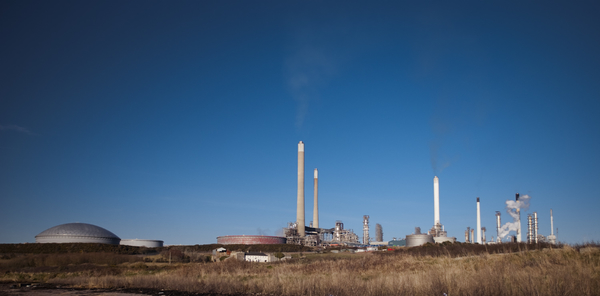 In October 2012, Iran's Oil Minister Rostam Qasemi told an audience at the World Energy Forum in Dubai that Iran would halt all of its oil exports if the U.S. and other Western powers tightened sanctions on Tehran's nuclear program. "If you continue to add to the sanctions, we will stop our oil exports to the world," Qasemi told a news conference, according to Bloomberg News, adding, "The lack of Iranian oil in the market would drastically add to the price" (CNAS.org, October 24, 2012).
With oil prices fluctuating wildly, this type of declaration would have concerned oil traders in the past, but since international sanctions have been instituted, oil exports from Iran have significantly diminished, from 2.2 million barrels a day in 2011 to 860,000 barrels a day by September 2012. But, while Iran's share of the oil market has shrunk, the U.S. demand has not–switching demand to other countries such as Saudi Arabia, Iraq and the U.S. While the U.S. arguably has the potential and supply, political and environmental groups continue to debate opening up the Keystone Pipeline and increasing drilling and refining in the U.S.
While the demand from countries like Iran has decreased, the U.S. still faces dependency challenges that become security issues; whenever a political crisis or security threat occurs in one of our oil-producing countries, gas prices surge. This is a direct economic threat to a country with a weak economy.
As the brightest minds in the "green movement" look for new ways to reduce dependency, the costs of creating these new systems can also be a barrier to change. If there were ways to use existing technologies that were low cost, highly efficient and far less wasteful, we would jump at the chance to use this technology.
The fact is, these types of low-cost, highly efficient technologies are here now and are simple to implement. Supplemental (also called "interior") window systems like the Thermolite Window System is an energy efficient technology that utilizes the existing windows of a building (yes, those ancient single-pane glass windows) and implements an interior window system that creates a seal and insulates those old windows, creating an immediate ROI. Most buildings that install this type of technology see an immediate energy cost ROI and see a 25 percent reduction in utility costs.
It's time to rethink how we think green and find simpler, more sensible steps to reduce our growing dependency on foreign oil and energies. If you are ready to move in the right direction and are interested in learning more about the supplemental window systems Thermolite offers, please contact us now.