As with most everything over time we use technology, knowledge and a bit of creativity to improve, update and enhance existing products and items that we use in everyday life. We are always looking for ways to improve things like functionality, efficiency, cost effectiveness and appearance just to name a few.
Windows certainly are not exempt from this evolution as the earliest windows were simply just holes in the wall. Windows were later covered with animal hide, cloth or wood. Windows served as a way to protect the inhabitants from the elements while transmitting light using several small pieces of translucent materials such as flattened pieces of animal horn as early as the 14th century. Some of the earliest windows were panes of glassy pebbles laid on a wooden frame that would let some light through, but probably weren't that transparent. Clear glass panes were first invented in the late 3rd century CE, when glass makers would blow a cylindrical bubble of glass and then slice it lengthwise and flatten out the results. By the mid-16th century, window glass was increasingly common. But even for the wealthy, it was still a luxury. Glass in windows didn't become common in ordinary homes until the 17th century.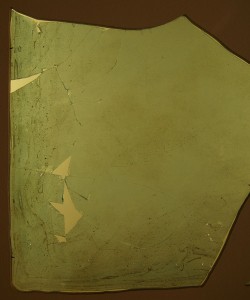 Fragment of a Roman window glass plate dated to 1st to 4th century A.D
By the middle of the 19th century, wealthy Brits were using the latest materials in their glass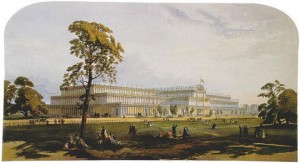 greenhouses or conservatories. And in fact it was a gardener by the name of Joseph Paxton who designed the most famous glass structure ever, the Crystal Palace, the site of the Great Exhibition of 1851 in London it included a record breaking amount of glass. No one had ever seen so many windows before.
Also at this time steel-making was being restructured by the Bessemer process which allowed steel to become the major component of architectural structures. This process allowed the steel frame to support the building rather than the walls having to bear the weight of the structure therefore the walls could be made entirely of glass which is known as curtain wall.
From holes in the wall to entire buildings made of glass, the evolution of windows is most certainly an impressive one.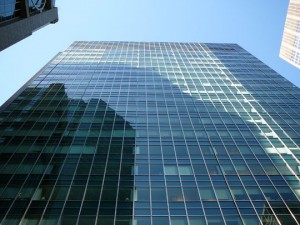 "Every day do something that will inch you closer to a better tomorrow."
Doug Firebaugh
---