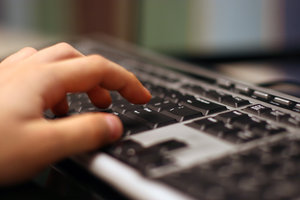 When it comes to energy usage in commercial buildings, there are a lot of myths and misconceptions about what really works, and what doesn't. It can be challenging to weed through the information to understand what will really save your business or organization money on energy costs, so Thermolite has compiled a list of some common myths to help you understand what will not provide a savings.
Myth #1–Using an electric space heater is always more efficient than turning up the thermostat
If you're using the electric space heater in one particular room and lower the overall temp in the building or office you might save–but running space heaters in individual offices and cubicles might not save as much as you expect; electric is typically twice as expensive as natural gas. (ConsumerReports.org)
Myth #2–Keeping fluorescent lights and computers on is cheaper than turning them off
According to the U.S. Department of Energy's website EnergySavers.gov, there is a small surge when a computer starts up, but t is still less than the energy used when a computer is left running for long periods of time. The Department of Energy recommends that you turn off the monitor of you're not going to use you computer for more than 20 minutes and turn off both the monitor and CPU when you're not going to use them for more than two hours.
Myth #3–Keeping the thermostat set at one temperature saves money
Have you been told to leave your thermostat at the same temperature, because having to adjust it makes it work harder and cost more money? Well, it's not true. Even a one degree temperature change can affect your energy costs by up to 3%–so it is worth it to change the settings when everyone leaves the building for the evening and returns the next day.
Myth #4–Upgrading the HVAC system saves on energy costs
In the long run, sure–upgrading the HVAC will pay for the initial investment–but those upgrades are a large amount of capital that could be better used within your organization. There are other ways to save money without the HVAC upgrades, like a supplemental window system.
Myth #5–Replacing windows saves a lot of money
Replacing older, inefficient windows will save money on heating and cooling bills, but much like HVAC upgrade, window replacement is a costly investment that could take years to recoup in energy savings.
An alternative to replacing expensive windows or upgrading an inefficient HVAC system is the Thermolite Window System. This supplemental window system is installed on the inside of your building and works with your existing window system to seal your building envelope and prevent energy loss.
A thermal imaging study conducted at the Department of Commerce revealed substantial energy loss through the building's windows. By installing the Thermolite Window System, the Department of Commerce was able to see an immediate return on investment with energy costs without the cost and hassle of HVAC upgrades and replacing the existing windows.
If your organization is interested in a thermal imaging study to see if your building is costing you more than it should in energy costs, contact Thermolite today.