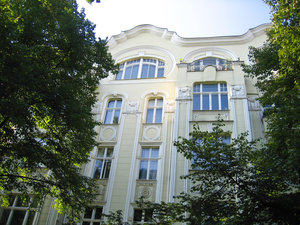 When it comes to historic buildings, energy efficiency is becoming a growing concern. With original and outdated HVAC systems, windows, insulation and other building components, bringing an historic building up 21st century energy standards can be a daunting and costly venture.
It's often a tough decision–continue to pay astronomical energy bills or invest in some much-needed upgrades that will pay off in the long-term. One of the biggest challenges that businesses and organizations run into when considering upgrading a building is determining the best upgrades to make that will provide the best energy ROI.
Another major consideration is historical preservation and historical credits. In order to qualify for historical credits, any changes made to the building have to have a minimal impact on the historical design and materials.
A solid first step in determining the best course of action is to conduct an energy audit and/or thermal imaging study. A thermal imaging study can help provide visual evidence of energy loss through building windows.
If your historic building is in need of improved energy efficiency, contact Thermolite today. We can work with you to ensure you maintain the historic integrity of your building while providing industry leading energy cost ROI.