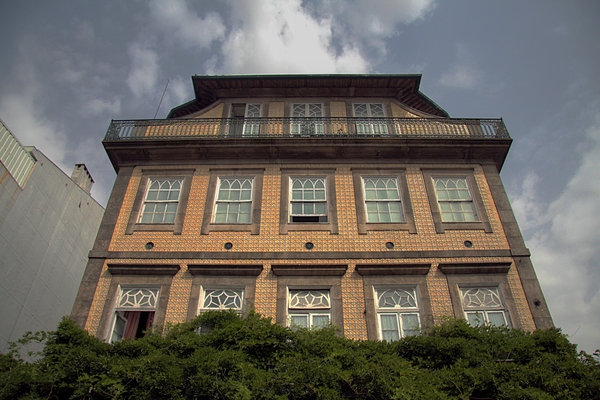 As of December 2006, "approximately 25% of the General Services Administration's (GSA's) 1,600 buildings are on the National Register of Historic Places, and fully 50% are more than 50 years old. Similarly, 30% of the Department of Defense's (DOD's) 350,000 buildings are historic with a full 69% eligible for this designation within 20 years" (http://www1.eere.energy.gov).
With more and more buildings in the U.S. qualifying as historic, the costs of utilities for these aging buildings is an increasing struggle. Coupled with mandates to maintain certain historical characteristics of these building the organizations, owners and governments often struggle to make energy efficient upgrades that keep these historic buildings within guidelines of historic designations and credits.
The federal historic tax credit has stimulated the rehabilitation of 37,000 vacant or underutilized historic buildings, created two million jobs, and attracted $90 billion in private investment since its inception in 1978. In order to incentivize business owners to rehabilitate historic properties, this credit allows building owners to earn a dollar-for-dollar reduction in taxes. However, in order for buildings to qualify, building owners must follow strict rehab guidelines, found in the Secretary of the Interior's Standards for Rehabilitation.
One of the key aspects of a correct historic restoration or rehab includes maintaining a significant portion of the original architectural integrity of a building, including the windows. However, the windows in most historical buildings are inefficient single-pane windows. In order to maintain the look and earn tax credits, historical windows must be maintained–which can be an expensive and time-consuming endeavor.
The Thermolite Window System is specifically designed to optimize the historic look of a building while increasing energy efficiency and savings by 25 percent. Because it is installed on the inside of the existing window system, it does not deter from the look of the building but seals up the building envelope to reduce load on the existing HVAC system, eliminating the need to upgrade expensive HVAC equipment.
Find out more about the Thermolite Window System and its historic applications here. Thermolite can help with energy modeling and financing to help you start saving money on utility costs while helping you qualify for tax credits. Contact Thermolite today to speak to an expert on making the most of energy upgrades on your historic building.