Improving your commercial building's energy performance has many potential financial benefits. It can not only reduce your monthly energy costs and allow you the opportunity to earn tax incentives and other government rebates, but also greatly increase your profit when selling by increasing your building's Net Operating Income (NOI).
NOI is the annual income generated after deducting all expenses incurred from operations. Commercial building energy expenses can be greatly reduced through the installation of interior window systems, leaving more money on the table to go toward the building's NOI. As your NOI increases, your property value goes up – so if you're ready to sell in the near future, upgrading your building's windows can give you a big impact on the value of your investment.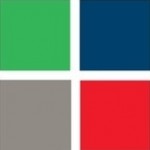 The Thermolite engineering staff is an innovative structural, energy modelling, and implementation team that works to create unique window systems alternatives to traditional replacement windows. Our systems protect against blasts, hurricanes, and sound, while being energy efficient and quick and easy to install. We serve a wide range of industry buildings including government, military, historical, schools and universities, financial, health care, hospitality, and offices. Contact us today to learn how we could update your building's window systems.