As the demand for more energy efficient building technologies, such as heating, ventilation, and air conditioning (HVAC) grows, Energy Service Companies (ESCOs) have also become more in-demand. ESCOs work with organizations to design and implement retrofit projects that will improve the energy efficiency of the building.
What sets ESCOs apart from other contractors is the fact that ESCOs guarantee energy savings through an energy savings performance contract (ESPC), in exchange for investing in energy efficiency projects that are intended to pay for themselves through energy savings. According to the National Association of Energy Service Companies (NAESCO), approximately $5 billion annually is invested by ESCOs in energy efficiency initiatives.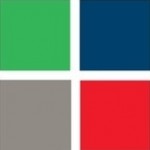 The Thermolite engineering staff is an innovative structural, energy modelling, and implementation team that works to create unique window systems alternatives to traditional replacement windows. Our systems protect against blasts, hurricanes, and sound, while being energy efficient and quick and easy to install. We serve a wide range of industry buildings including government, military, historical, schools and universities, financial, health care, hospitality, and offices. Contact us today to learn how we could update your building's window systems.