Windows may seem like a minor part of a building, but they play a major role in temperature control and energy usage – approximately 12% of an average building's energy is used through its windows, according to the Department of Energy.  This is mainly the result of solar heat gain, in which radiation from the sun enters through the glass in the form of both infrared and visible light, which increase the temperature of the building.
To counteract solar heat gain, many building owners have turned to what appears to be an easy, low-cost solution: solar window film. Continue reading…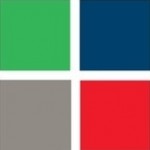 The Thermolite engineering staff is an innovative structural, energy modelling, and implementation team that works to create unique window systems alternatives to traditional replacement windows. Our systems protect against blasts, hurricanes, and sound, while being energy efficient and quick and easy to install. We serve a wide range of industry buildings including government, military, historical, schools and universities, financial, health care, hospitality, and offices. Contact us today to learn how we could update your building's window systems.