Building owners may make the final decision on improvements for their properties – yet it's the tenants who have to literally and figuratively pay the price and deal with the consequences on a daily basis. Windows are the weakest link of a building, in terms of heat flow and air infiltration; however, landlords will not typically pay the significant expense for new windows until it is immediately necessary. The solution: interior windows with a do it yourself (DIY) installation.
Why should tenants consider taking improvements into their own hands with interior windows?
Stay up-to-date on Thermolite's latest blog posts: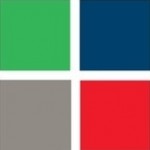 The Thermolite engineering staff is an innovative structural, energy modelling, and implementation team that works to create unique window systems alternatives to traditional replacement windows. Our systems protect against blasts, hurricanes, and sound, while being energy efficient and quick and easy to install. We serve a wide range of industry buildings including government, military, historical, schools and universities, financial, health care, hospitality, and offices. Contact us today to learn how we could update your building's window systems.