November 2014 was the coldest November in nearly 15 years in the US and served as a chilly reminder that no area is safe from frigid temperatures: all 50 US states fell below the freezing mark; Buffalo, NY was buried in more than 65 inches of lake effect snow; and parts of Montana experienced temperatures drops of 70 degrees in one night. Arctic temperatures brought on by the polar vortex are expected into 2015. If buildings are not adequately equipped with efficient windows, cold winter temperatures can cause significant damage to the building, even on the interior.
Stay up-to-date on Thermolite's latest blog posts: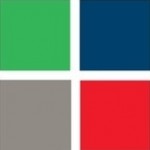 The Thermolite engineering staff is an innovative structural, energy modelling, and implementation team that works to create unique window systems alternatives to traditional replacement windows. Our systems protect against blasts, hurricanes, and sound, while being energy efficient and quick and easy to install. We serve a wide range of industry buildings including government, military, historical, schools and universities, financial, health care, hospitality, and offices. Contact us today to learn how we could update your building's window systems.