If all existing commercial building windows were replaced with triple pane windows, it would save around 1% of the total energy usage in the US, according to 2012 estimates from the US Energy Information Administration (EIA). Put into perspective, that is roughly equivalent to how much energy is used by 5.5 million homes. Unfortunately, replacing current low-performing single pane windows with triple glazing is a high-cost expenditure that isn't plausible for many building owners.
Stay up-to-date on Thermolite's latest blog posts: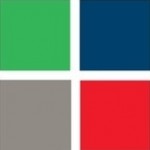 The Thermolite engineering staff is an innovative structural, energy modelling, and implementation team that works to create unique window systems alternatives to traditional replacement windows. Our systems protect against blasts, hurricanes, and sound, while being energy efficient and quick and easy to install. We serve a wide range of industry buildings including government, military, historical, schools and universities, financial, health care, hospitality, and offices. Contact us today to learn how we could update your building's window systems.
References:
Highly Insulating Window Panel Attachment Retrofit by Lawrence Berkeley National Laboratory – Windows and Envelope Materials Group