Energy efficiency upgrades for buildings have the potential to eliminate over $1.2 trillion in wasted energy costs by 2020 for an upfront investment of $520 billion, according to McKinsey & Company's report Unlocking Energy Efficiency in the US. Yet, even with the knowledge of the cost-saving benefits of energy efficiency initiatives, building owners and organizations often do not move forward with them. The main obstacle for building retrofit projects: funding.
Stay up-to-date on Thermolite's latest blog posts: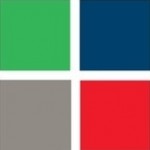 The Thermolite engineering staff is an innovative structural, energy modelling, and implementation team that works to create unique window systems alternatives to traditional replacement windows. Our systems protect against blasts, hurricanes, and sound, while being energy efficient and quick and easy to install. We serve a wide range of industry buildings including government, military, historical, schools and universities, financial, health care, hospitality, and offices. Contact us today to learn how we could update your building's window systems.