Installing blast mitigation products on windows is one of the best investments for a building in terms of safety. Flying glass and other building debris fragment causes approximately 70% of all serious injuries from a blast aftermath; therefore, a strong building structure does not sufficiently cover all the bases for blast protection unless it is paired with windows outfitted with some type of blast mitigation product.
One of the go-to products chosen for window protection is anti-blast film for windows, a pressure-sensitive adhesive used to prevent the glass from shattering upon a bomb blast.
Contact Thermolite today to find out why interior blast windows may be the better option for your building.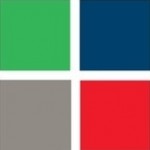 The Thermolite engineering staff is an innovative structural, energy modelling, and implementation team that works to create unique window systems alternatives to traditional replacement windows. Our systems protect against blasts, hurricanes, and sound, while being energy efficient and quick and easy to install. We serve a wide range of industry buildings including government, military, historical, schools and universities, financial, health care, hospitality, and offices. Contact us today to learn how we could update your building's window systems.