Solar window film is an adhesive film applied to the exterior of glass windows in an attempt to upgrade a building's energy performance by controlling the amount of solar energy from the sun from entering the building. While solar film has the benefits of being affordable and quick to install, the very nature of how the film interacts with the mechanics of solar energy does come with potential unexpected drawbacks.
Solar Energy and How Solar Window Film Works:
Solar energy from the sun covers the entire spectrum, from low energy radio waves to high end cosmic rays. 
Stay up-to-date on Thermolite's latest blog posts: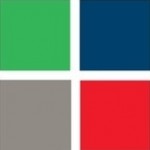 The Thermolite engineering staff is an innovative structural, energy modelling, and implementation team that works to create unique window systems alternatives to traditional replacement windows. Our systems protect against blasts, hurricanes, and sound, while being energy efficient and quick and easy to install. We serve a wide range of industry buildings including government, military, historical, schools and universities, financial, health care, hospitality, and offices. Contact us today to learn how we could update your building's window systems.
References:
http://solutions.3m.com/wps/portal/3M/en_US/Window_Film/Solutions/Resources/Resources_List/FAQs/