Tax season 2014 just ended, but it's never too early to keep next year's tax savings in mind. The Senate Finance Committee recently approved a two-year extension of the Energy Efficient Commercial Buildings Tax Deduction, more commonly referred to as Section 179D. This little publicized tax provision can mean potential tax savings for commercial building owners, architects, contractors, or engineers who make energy efficient newly constructed or retrofitted upgrades to their buildings. This incentive could offset the cost of renovations that have been put off because of budget concerns.
The Basics of 179D Explained: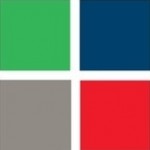 The Thermolite engineering staff is an innovative structural, energy modelling, and implementation team that works to create unique window systems alternatives to traditional replacement windows. Our systems protect against blasts, hurricanes, and sound, while being energy efficient and quick and easy to install. We serve a wide range of industry buildings including government, military, historical, schools and universities, financial, health care, hospitality, and offices. Contact us today to learn how we could update your building's window systems.