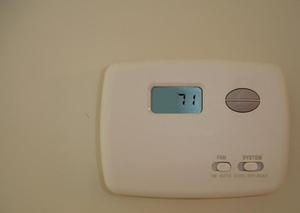 With record high temperatures across much of the U.S., extreme demands for energy are increasing as well.
Energy experts predict energy demand could rise by 60 percent from Chicago to the mid-Atlantic states through July 5. New York, Boston and Philadelphia could see demand rise as much as 30 percent. And forecasts pushed estimates for natural gas for July delivery to $2.774 per million British thermal units on the New York Mercantile, the highest level since January 2011.
Temps throughout the East are expected to be about 8 degrees above normal through July 2 and Chicago and the rest of the Midwest could stay hotter than normal through July 12. The heat is even more oppressive in areas that are experiencing drought–such as the Midwest.
Higher temperatures mean two things:  higher energy bills and more demand on the environment. With businesses accounting for 40 percent of the country's carbon dioxide emissions and half of the nation's primary energy use, extreme temperatures will force businesses to use more energy and spend more on utilities.
One of the primary contributors to energy loss in commercial buildings is windows. Older, inefficient windows allow heat to enter the building in the warmer months, forcing air conditioners to work harder.
Some experts recommend replacing older inefficient windows for optimal energy efficiency, but this can be a costly venture that many not provide a timely ROI. An affordable opportunity with a much faster ROI for energy costs is supplemental windows. Supplemental windows are installed on the inside of existing windows and provides superior energy efficiency at a more affordable price point.
If your business is ready to start saving on energy costs and would like more information on supplemental window systems, contact Thermolite today.