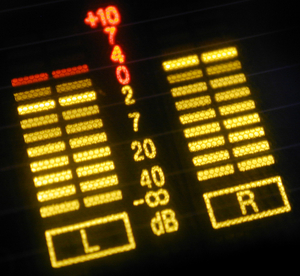 If noise is a concern in your existing building or if you are looking for ways to ensure a new building has good noise control, then understanding how sound transmission is measured and the rating system will help you make better choices when it comes to sound control.
Why is sound or noise reduction important? For starters, to help minimize environmental noise and make rooms and buildings more pleasant to be in. But, there are many more important reasons to minimize sound in buildings; hotel guests don't want to hear the conversation in the room next to them, employers don't need employees to overhear proprietary conversations and banks and governmental agencies or businesses that deal with sensitive information have to protect this information.
Sound is measured by the Sound Transmission Class (STC) rating system. A rating of 45 and higher is considered to be "very good"–meaning that loud speech can be faintly heard but not understood. If your company or organization deals with classified, sensitive or proprietary information that must be safeguarded, a STC rating of 45 or more significantly reduce the transmission of most, if not all conversations.
Building products like acoustical insulation and double pane windows are essential to preventing noise transmission and protecting information. Additionally, windows specifically made to provide signal defense are critical for governmental agencies, banks and any business that needs to safeguard information.
The Thermolite Window System offers a STC rating of 49 and also offers signal defense as an option to deter audio espionage. If your organization is looking for ways to reduce noise transmission and/or the risk for breaches in sensitive information, contact Thermolite now. We can work with you to install our supplemental window system to prevent outsiders from being aware that security upgrades are being made the the building.