The Zeroth Law of Thermodynamics states that two objects in thermal equilibrium with a third system are also in thermal equilibrium with one another. This law is the basis of temperature – temperature flows from hot to cold; therefore, when systems are in thermal equilibrium, they are at the same temperature because no heat is passing between them.
How does the zeroth law of thermodynamics affect the temperature inside of a building?
Stay up-to-date on Thermolite's latest blog posts: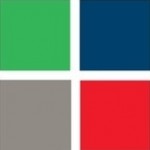 The Thermolite engineering staff is an innovative structural, energy modelling, and implementation team that works to create unique window systems alternatives to traditional replacement windows. Our systems protect against blasts, hurricanes, and sound, while being energy efficient and quick and easy to install. We serve a wide range of industry buildings including government, military, historical, schools and universities, financial, health care, hospitality, and offices. Contact us today to learn how we could update your building's window systems.