Windows are one of the most vulnerable aspects of a building in terms of a blast – even if the building structure remains intact after a blast attack, flying glass and other window frame debris are what is responsible for an estimated 70% of devastating injuries as blast fragments may travel up to 5 times faster than a military bullet. Thermolite's patented compression release technology® is what sets our security window systems apart from the rest. It's what makes our interior blast windows so effective, while being less cumbersome to install than traditional blast windows.
Here are some of the top things you need to know about compression release technology®:
It Shifts the Blast Away from the Structure
The patented compression release technology® in our windows uses a flexible perimeter attachment that reduces the total load that is transferred to the perimeter anchorage and existing window frame. It is particularly noteworthy that the arena and shock tube tested TOL compression releasey® window concept minimizes pressure throughout the entire window system (i.e. the load transferred to the existing frame and subsequently the existing wall through the TOL frame and TOL release frame systems).  This is what is referred to as a "balanced" blast mitigation system.  The TOL hardware is designed to allow removal of the new interior glazing for maintenance and cleaning.
This allows it to protect against blasts by absorbing the blast impulse and shifting the blast away from the structure, and results in minimal force being placed into the building and a significantly reduced risk of damages. Compression release technology® minimizes pressure throughout the entire window system because the blast load is transferred to the existing frame through our frame system.
It Requires No Structural Reinforcement
The movement of the interior window lite and the deformation of the interior window hardware significantly reduce the blast loading transferred to the existing window frame.  Not only does this prevent the majority of the blast force from entering the building, it also means no steel structural reinforcement is necessary beyond standard masonry anchors.
It Exceeds Blast Pressure Threshold Requirements
Thermolite's blast security windows can withstand blast pressures of 13.5 psi and up due to compression release technology®, which requires no structural steel reinforcements. Our blast window system is extensively used in federal agency and Department of Defense buildings.
It is Cheaper and Easier to Install than Traditional Replacement Windows
Unlike traditional replacement windows, Thermolite's interior window consists of a sub-frame system that is anchored to the existing window frame.  This is significantly more affordable than entirely removing and replacing windows and has a much quicker installation time.
Contact Thermolite today to learn more about how our compression release technology® can help mitigate your building's windows against blasts.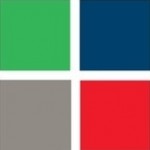 The Thermolite engineering staff is an innovative structural, energy modelling, and implementation team that works to create unique window systems alternatives to traditional replacement windows. Our systems protect against blasts, hurricanes, and sound, while being energy efficient and quick and easy to install. We serve a wide range of industry buildings including government, military, historical, schools and universities, financial, health care, hospitality, and offices. Contact us today to learn how we could update your building's window systems.
References:
http://www.emsconedonline.com/pdfs/EMT-%20BLAST%20INJURIES-Trauma.pdf