China and the US are two of the biggest emitters of greenhouse gases – combined, they are estimated to create nearly half of all of the emissions worldwide. In November 2014, China and the US met and pledged to reduce their greenhouse gas emissions:
China – By 2030: cap carbon emissions, which currently are increasing at a rate of 7% due to the addition of 1 new coal plant roughly every 10 days
US – By 2025: reduce emissions 26-28% less than 2005 levels, which is estimated to require doubling current carbon reduction efforts
Stay up-to-date on Thermolite's latest blog posts: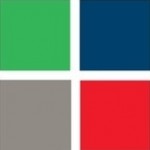 The Thermolite engineering staff is an innovative structural, energy modelling, and implementation team that works to create unique window systems alternatives to traditional replacement windows. Our systems protect against blasts, hurricanes, and sound, while being energy efficient and quick and easy to install. We serve a wide range of industry buildings including government, military, historical, schools and universities, financial, health care, hospitality, and offices. Contact us today to learn how we could update your building's window systems.