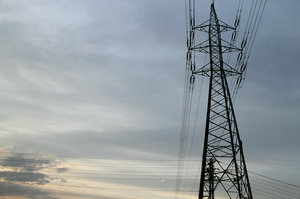 A recent poll of 500 utility executives revealed that utility costs are on the rise and there is no relief in sight.
An article on CNNMoney that highlighted the survey findings stated that over 90% of the executives surveyed believe that legislation designed to require more renewable forms of energy and a reduction in pollution from coal-fired power plants will costs businesses and consumers in the form of higher monthly utility bills.
Businesses can be particularly affected by swings in utility costs and expenses–driving decisions to upgrade windows, insulation, roofing and HVAC in an effort rein in rising energy costs.
Without taking drastic measures, businesses can take steps that reduce energy costs without overhauling their HVAC and replacing entire window systems. The Thermolite Window System is a cost-effective energy window alternative that works with existing windows to provide significant energy cost ROI by sealing the building envelope. Contact us now to discuss reducing your energy costs with a Thermolite Window System.